Monday.COME "Strike Back of Independent Media Professionals: Why Set up a Magazine in Hong Kong?"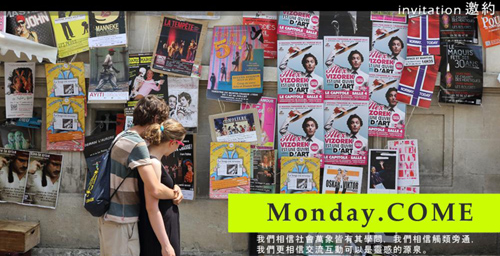 As the media in the Mainland, silent as a winter cicada, gradually loses its voice, why choose to holler in Hong Kong? As the print media slips into the freezing cold, why try to publish in print against the flow? With the truth ever fading and the pressure closing in, how do independent media professionals in the Mainland, Taiwan and Hong Kong strike back as they base themselves in Hong Kong? Publisher of iSun Affairs and chairman of SunTV Chen Ping and chief editor of iSun Affairs Cheng Yi-zhong will come share with us their publication experience in Hong Kong and the future of the media.
Chen Ping left politics for the business world and founded Tide Group in 1990. In 2005, he took over the management of SunTV and was the host for various talk shows. In August 2011, he founded the first Chinese current affairs biweekly electronic magazine, iSun Affairs, on iPad. Since October 2012, he has distributed it as a print magazine.
Cheng Yizhong is China's well-known journalist and media manager. He was one of the founders and former chief editors of the Southern Metropolis Daily and The Beijing News, and is the laureate of the 2005 World Press Freedom Prize of the United Nations Educational, Scientific and Cultural Organization. He was the publisher of the Chinese editions of Time Warner's Sports Illustrated, of the British magazine TimeOut and of Bloomberg Businessweek. He was also the publisher of China's magazines Asian Business Leaders and Motor Life and senior vice-president of Hong Kong Asia Television Limited.
Topic: Strike Back of Independent Media Professionals: Why Set up a Magazine in Hong Kong?
Date: 19 November 2012 (Monday)
Time: 12:30pm – 2:00pm
Venue: NAH 312
Speaker: Chen Ping (Publisher of Sun Affairs Weekly, Chairman of iSunTV Group) Cheng Yizhong (Chief Editor of Sun Affairs Weekly, CEO of iSunTV Group)
Host: Prof. Jack Qiu (Associate Professor, School of Journalism and Communication)
Language: Putonghua (Cantonese and English can be used in discussion)
Lunch:HK$10 (The School and GPA Department subsidize the remainder. Lunch is provided for REGISTERED participants only.)
Notes:Monday.COME is open to students and staff of The Chinese University of Hong Kong only and is closed to the press.