Global Communication Programme
From the 2017-18 academic year, the School launches the Global Communication undergraduate programme which is the first of its kind in Hong Kong. The programme is built on the collaboration with the School of Media, Arts and Humanities (formerly known as the School of Media, Film and Music), University of Sussex, the United Kingdom. It aims at equipping students with professional knowledge, unique international learning exposure and global mindset by exchange studies in the UK. Courses of the proposed programme will examine the complex nature, processes and impact of globalization on media and the innovations associated with the development of new modes of communication in a transversal approach to media studies, cultural studies, global media management, cross-cultural communication, etc. Study trips and media agency visits will be organized to enable students to apply theory to practice.
CUHK-Sussex Global Programme website: http://global.com.cuhk.edu.hk/
Important information related to 2021 admission and the Programme: http://www.com.cuhk.edu.hk/images/content_admission/GCOM-FAQ.pdf
Study Scheme
The version on the Student Handbook shall prevail in case of inconsistency.
For students admitted in 2020-21*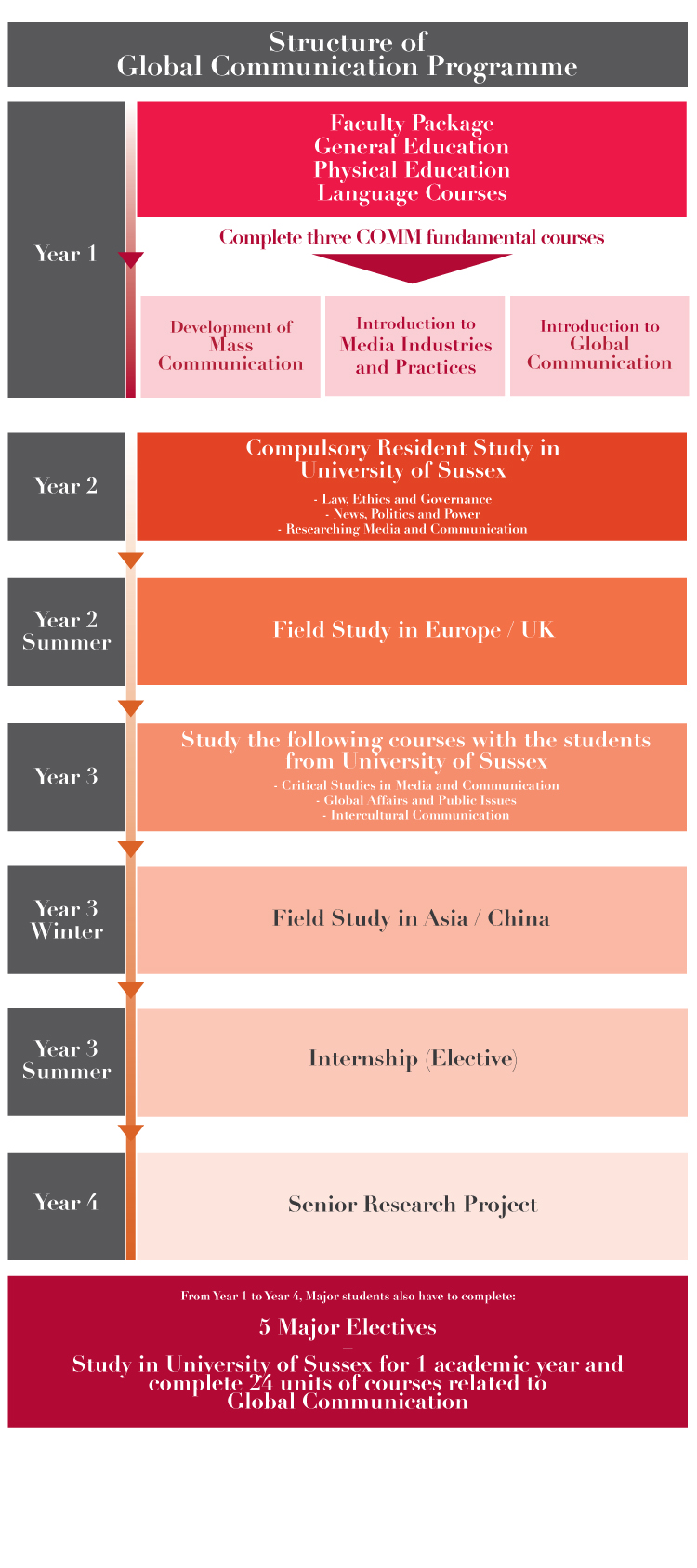 * Note: The new curriculum for 2021 entry is pending for the University's approval. Because of the ongoing global pandemic, there might be changes in the timing and destination of overseas studies if necessary.