Admission Requirements
The undergraduate programmes offered by the School of Journalism and Communication require students to think independently and to be analytical, proactive, creative, independent, and adept at expressing themselves. The rigorous training of the programmes also equip the graduates with high adaptability and professional competence. Graduates of the School not only have excellent career prospects, but also are highly regarded by the government, commercial, telecommunications, market research and other organizations.
Students enjoy the time they spend on the beautiful campus in pursuit of their dreams. The School looks forward to welcoming you into our programmes.

Calculation of Admission Scores (for JUPAS Applicants)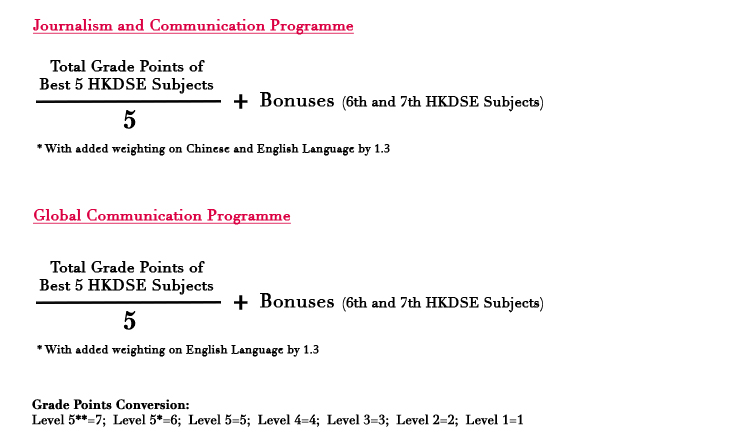 To apply for admission and obtain more details, please visit the website of Office of Admissions and Financial Aid.