About Practicum
Overview
The Journalism and Communication programme offers four practicums to students, namely, U-Beat, Varsity, Pinpoint and Creative Media Laboratory. Students can choose to participate in the writing, editing and production of one of the School's two journalistic practicum magazines: U-Beat, which is published in Chinese, or Varsity, published in English. Pinpoint is a springboard for students to acquire hands-on experience in advertising and public relations by developing strategic social and commercial campaigns for project partners. Those who join the Creative Media Laboratory will gain professional knowledge and skills in audio-visual production and creative media curation.
Each practicum consists of four courses. Students will need to take one course per term from their second year of study to complete a total of 12 units.
Student Sharing on the School's Practicum
Principles for Practicum Assignment
Each major student will be assigned to one practicum. All year-one major students need to indicate their practicum preferences and take the practicum aptitude test administered by the School by the end of their first year of study.
The School assigns students to the practicums based on three principles: 1) every practicum must have a minimum number of students for its basic operation and the maximum capacity that the class can manage, 2) the School tries to follow students' preferences as long as the situation allows, and 3) when we have to allocate some students to their second or third or even fourth choices, we take into account various considerations such as the students' performance on the aptitude test.
Every year, one or two practicums may be "oversubscribed," while one or two may not have the required number of students to take them as first choice. In this scenario, the School may need to relocate a few students from the "oversubscribed" ones to the "undersubscribed" ones.
84% of students got their first choice of practicum in both 2022 and 2021.
Medium of Instruction
U-beat is the School's Chinese journalistic publication and Varsity is the English one. The medium of instruction for these two practicums is Cantonese and English respectively.
For Pinpoint and Creative Media Laboratory, the medium of classroom instruction is mainly Cantonese, but students can use English/Mandarin in class discussions. There will also be flexibility in the choice of language for course assignments. The School will provide subsidies or necessary support for non-Chinese/non-Cantonese speaking students to attend Cantonese workshops/courses in their first year of study to facilitate their possible enrollment in Pinpoint or Creative Media Laboratory.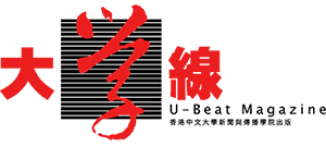 U-Beat
《大學線》U-Beat Magazine創辦於1995年11月,是香港中文大學新聞與傳播學院出版的中文學生實習刊物,目的是訓練學生透過親身採訪、寫作和編輯,取得新聞工作的實務經驗。 內容以時事及校園生活為主。
Varsity
Varsity is an award-winning magazine written, edited and designed by students of the School of Journalism and Communication at the Chinese University of Hong Kong. Here, you can find all the stories from the two print issues and one multimedia issue we produce every term. We also produce timely specials on topics such as the district council and legislative council elections.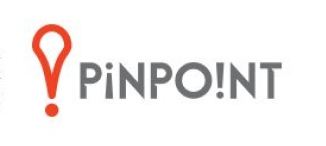 Pinpoint
Pinpointers make things happen. Pinpoint is a springboard for daring minds to exercise creativity in developing social and commercial campaigns. With a vision to learn and discover, we strive to unveil new breakthroughs for industry, society, and beyond.
Creative Media Laboratory
Creative Media Laboratory is a student practicum in the School of Journalism and Communication in the Chinese University of Hong Kong. Founded in 2015, it aspires to become a hub where young creative minds gather to experience, experiment and express with various media forms. The CM Lab curates and showcases creative works by young people, while also works to cultivate creativity by recommending useful links to different resources.
Every master was once a beginner, going through ups and downs in the procedure. We want to walk you through the procedure, albeit we are not yet masters. We have everything in hand seemingly. We take charge audibly and visually. Still, we can't have everything, but creativity.