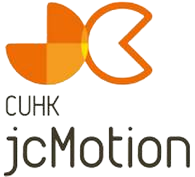 EDUCATION. EXPERIENCE. EXPOSURE.
jcMotion provides Education through practical Experience and Exposure.
This is a unique platform under the School of Journalism and Communication, CUHK.
By matching the expertise of our School's professors & lecturers, our alumni network in the media and communication field, as well as our talented students, we provide creative solutions and trainings to schools, universities, NGOs, charity organizations and other parties.
From media education to event management, from visual design to video production, we cover a variety of media expertise. All the projects are guided by media professionals and completed by jc-Apprentices.
jcMotion also spreads knowledge and new ideas. jcMotion Publishing specializes in publishing e-papers, e-books and e-lectures.